​​​​​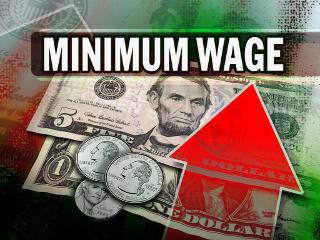 One question employers are asking us is about any changes to the minimum wage. Unless you have purposely not been paying attention to the news and stopped reading the newspaper you have probably heard some reference to an increase in the Oregon rate to a $15 minimum wage. There are several bills on this matter in the Oregon legislature. In Cardinal's last Legislative Update we reviewed three bills.
They were:
House Bill 2008 – This bill would raise the hourly minimum wage to meet the federal poverty line for a family of four. In 2017 minimum wage would be set to $12.20 and increased yearly depending on the federal poverty line.
House Bill 2009 – Increases the minimum wage to $15.00 by 2018. Subsequent increases would be tied to inflation.
House Bill 2012 – The minimum wage under HB 2012 would increase to $13.50 in 2017. Like HB 2009, subsequent increases would be tied to inflation.
All three bills have been referred to the House Committee on Rules. No future events are scheduled to move these bills forward at this time.
Does this mean efforts to increase the minimum wage have come to a standstill?
The legislature is still in session and could still act. However, the emphasis on paid sick leave may be the legislature's more pressing priority. But note that often priorities in a prior legislative session are brought forward to the next session. In the meantime, proponents of a hike in the minimum wage have filed a ballot measure for the 2016 election to raise and hit that $15 minimum wage by 2019.
If you would like to keep up on these bills and the proposed ballot measure you can view them here:
Arin J. Carmack