Pending Laws that will Impact Employers
As the United States federal government is stealing most of the limelight, it can be easy to forget that the Oregon Legislature is in session and working on several bills that can profoundly impact Oregon employers. At the moment there are four notable bills that are making the rounds within the legislature.
House Bill 2193: "Relating To Employee Work Schedules"
Better known as 'Secure Scheduling' by its advocates, this bill puts into place several requirements regarding scheduling and pay. It is targeted at food services, retail and hospitality employers with 25 or more employees in Oregon plus 100 or more employees in other states.
The Secure Scheduling Law will require employers to provide:
A good faith estimate of the employee's work schedule at time of hire
Publish two-week advanced notice of work schedules
10 hours off between shifts
Offer additional hours to current employees before hiring others
Extra pay if employees are called in to work, or asked to leave early
In Cardinal's January webinar we highlighted the Secure Scheduling law.
Watch the Video: 2017 Employers' Legislative Update 
House Bill 2181: Protection for Wage-Related Requests
This bill's summary states, "Creates rebuttable presumption against employer if employer takes certain adverse actions against employee within 90 days of an employee's protected wage-related activity." This would place the burden on employers to show they are not terminating due to an adverse action (complaining about wages, asking for missing wages or issues pertaining to wages). Additionally, employers would need to provide a written statement as to why an employee was terminated within 10 days of the request. Both of these items essentially should be a best practice, but the legislature is proposing civil penalties to enforce this.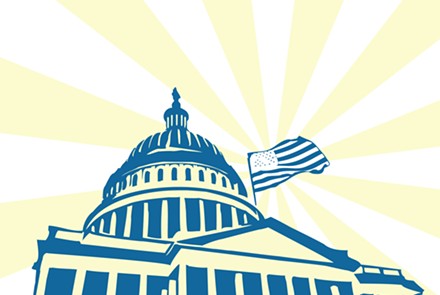 Senate Bill 301: Prohibits discrimination or testing aimed at the use of legal substances.
With the advent of legalized recreational marijuana employers are finding ways to address employee use and when to perform DRUG TESTING. A best practice has been to perform testing of marijuana and other illegal drugs based on the safety needs of a specific job. SB 301 proposes to do away with most marijuana testing by making any employment discrimination illegal for the use of legal substances.  (Reminder: recreational marijuana is legal in Oregon.) There are some provisions to exempt some occupational requirements, such as truck drivers who fall under the federal DOT, and does allow the disciplining of employees on the basis of  "…performance of the work while impaired."
Senate Bill 292: Workplace Bullying
This bill would greatly expand the employer's responsibly to prevent and address workplace bullying.
As these bills advance in the legislature, Cardinal will keep you updated on the latest developments.